Main Content
⛧Mild Complacency⛧ #117873
«ANNOUNCEMENT»
CURRENTLY ON A INDEFINITE HIATUS, DON'T MISS ME TOO MUCH!
Hey, I'm Seethe! Feel free to call me by either Mara, or the many nicknames I have on here! (Door, Noor, Slammer, Ash, etc.) I am irregularly on as K have bouts of depression and have episodes of either constantly being on or taking days to even get on again. Please be patient with me lel- if I were to be described as an emotion I would easily be anxiety; like the type of anxiety that you're so anxious you feel like you'll throw up :')
⛧ 666 ⛧
"𝚃𝚑𝚎 𝚏𝚒𝚛𝚜𝚝 𝚊𝚗𝚐𝚎𝚕 𝚜𝚘𝚞𝚗𝚍𝚎𝚍 𝚑𝚒𝚜 𝚝𝚛𝚞𝚖𝚙𝚎𝚝, 𝚊𝚗𝚍 𝚝𝚑𝚎𝚛𝚎 𝚌𝚊𝚖𝚎 𝚑𝚊𝚒𝚕 𝚊𝚗𝚍 𝚏𝚒𝚛𝚎 𝚖𝚒𝚡𝚎𝚍 𝚠𝚒𝚝𝚑 𝚋𝚕𝚘𝚘𝚍, 𝚊𝚗𝚍 𝚒𝚝 𝚠𝚊𝚜 𝚑𝚞𝚛𝚕𝚎𝚍 𝚍𝚘𝚠𝚗 𝚘𝚗 𝚝𝚑𝚎 𝚎𝚊𝚛𝚝𝚑. 𝙰 𝚝𝚑𝚒𝚛𝚍 𝚘𝚏 𝚝𝚑𝚎 𝚎𝚊𝚛𝚝𝚑 𝚠𝚊𝚜 𝚋𝚞𝚛𝚗𝚎𝚍 𝚞𝚙, 𝚊 𝚝𝚑𝚒𝚛𝚍 𝚘𝚏 𝚝𝚑𝚎 𝚝𝚛𝚎𝚎𝚜 𝚠𝚎𝚛𝚎 𝚋𝚞𝚛𝚗𝚎𝚍 𝚞𝚙, 𝚊𝚗𝚍 𝚊𝚕𝚕 𝚝𝚑𝚎 𝚐𝚛𝚎𝚎𝚗 𝚐𝚛𝚊𝚜𝚜 𝚠𝚊𝚜 𝚋𝚞𝚛𝚗𝚎𝚍 𝚞𝚙."
——————————————————————-
"𝙰𝚗𝚍 𝚝𝚑𝚎 𝚠𝚘𝚖𝚊𝚗 𝚠𝚊𝚜 𝚊𝚛𝚛𝚊𝚢𝚎𝚍 𝚒𝚗 𝚙𝚞𝚛𝚙𝚕𝚎 𝚊𝚗𝚍 𝚜𝚌𝚊𝚛𝚕𝚎𝚝 𝚌𝚘𝚕𝚘𝚞𝚛, 𝚊𝚗𝚍 𝚍𝚎𝚌𝚔𝚎𝚍 𝚠𝚒𝚝𝚑 𝚐𝚘𝚕𝚍 𝚊𝚗𝚍 𝚙𝚛𝚎𝚌𝚒𝚘𝚞𝚜 𝚜𝚝𝚘𝚗𝚎𝚜 𝚊𝚗𝚍 𝚙𝚎𝚊𝚛𝚕𝚜, 𝚑𝚊𝚟𝚒𝚗𝚐 𝚊 𝚐𝚘𝚕𝚍𝚎𝚗 𝚌𝚞𝚙 𝚒𝚗 𝚑𝚎𝚛 𝚑𝚊𝚗𝚍 𝚏𝚞𝚕𝚕 𝚘𝚏 𝚊𝚋𝚘𝚖𝚒𝚗𝚊𝚝𝚒𝚘𝚗𝚜 𝚊𝚗𝚍 𝚏𝚒𝚕𝚝𝚑𝚒𝚗𝚎𝚜𝚜 𝚘𝚏 𝚑𝚎𝚛 𝚏𝚘𝚛𝚗𝚒𝚌𝚊𝚝𝚒𝚘𝚗. 𝙰𝚗𝚍 𝚞𝚙𝚘𝚗 𝚑𝚎𝚛 𝚏𝚘𝚛𝚎𝚑𝚎𝚊𝚍 𝚠𝚊𝚜 𝚊 𝚗𝚊𝚖𝚎 𝚠𝚛𝚒𝚝𝚝𝚎𝚗, 𝙼𝚢𝚜𝚝𝚎𝚛𝚢, 𝙱𝚊𝚋𝚢𝚕𝚘𝚗 𝚃𝚑𝚎 𝙶𝚛𝚎𝚊𝚝. 𝚃𝚑𝚎 𝙼𝚘𝚝𝚑𝚎𝚛 𝚘𝚏 𝙷𝚊𝚛𝚕𝚘𝚝𝚜 𝚊𝚗𝚍 𝙰𝚋𝚘𝚖𝚒𝚗𝚊𝚝𝚒𝚘𝚗𝚜 𝚘𝚏 𝚃𝚑𝚎 𝙴𝚊𝚛𝚝𝚑."
She/Her || Pansexual || Taken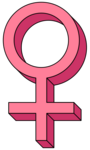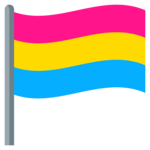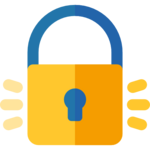 Check me out on
Lioden!
Check me out on
Chickensmoothie!
Check me out on
Dragon Cave!
Seraph, The Forgotten One.
Lilith, The Fallen One.
Lucifer, The Cursed One.
Cherub, The Hunted One.
"I wanna be on someone's quote walL"
- Lady FizzWart [Z.F] #79157, 03/18/23
————
"You inbreed because you don't care, I inbreed for the fun of it. We are not the same

"
- Fallen Angel #2034, 03/18/23

"@Fallen Angel (#2034) alabama be like"
-Me, 03/18/23
————
"My wife is screaming at me and talking about boobs

"
- Aglophobia #54084 , 03/18/23
————
"@Herobrine (#80712) not the minecraft cryptid"
-Me, 03/19/23
————
"DONT EVER shit on my bed again"
-Matlock #70862, 03/21/23
————
"Little do yall know i used to be a furry nsfw artist

"
-Me, 03/26/23
————
"My emotions are in a silly goofy mood rn lmao"
-Me, 04/03/23
————
"*evaporates*"
-Me, 04/04/23
————
"not the senior citizen 👹"
-Me, 05/18/23
————
ThereIsNoDoor (NC)
⛧Phthartic⛧ (NC)
⛧Seethe⛧
. You gripped the coffee cup in your hand, pressing your eyes shut with as much force as you could because, for the fucking life of you, you did not want to get angry in Sal's on a Sunday.
-Ao3, Reap What You Sow by blnk338, Chap 8.
————
"I threatened their boss with a nuclear bomb." Jane replied.
-Ao3, Among The Stars: Phantom and Mercenary by AdmirableMairon, Chap 17.
————
The whole situation was fifty shades of what the fuck and you couldn't explain to yourself why, even if you tried.
-Ao3, the six degrees of separation by youtrashqueen, Chap 5.
Feel Free To Use!
1.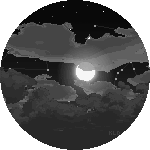 2.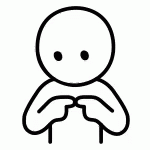 3.

4.

5.

6.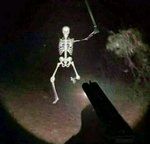 7.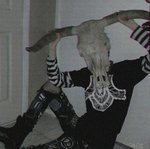 8.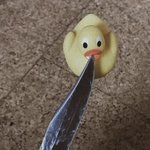 9.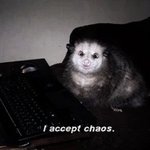 10.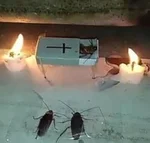 11.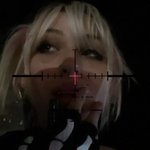 12.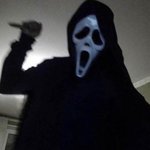 13.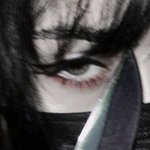 14.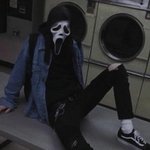 15.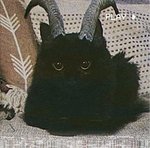 16.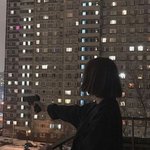 17.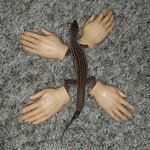 18.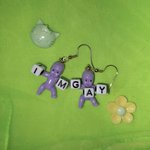 19.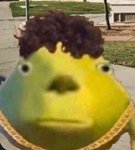 20.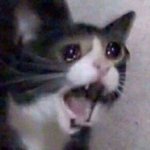 21.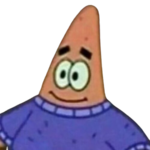 22.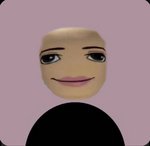 23.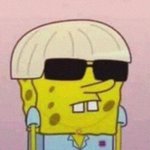 24.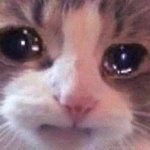 25.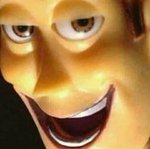 26.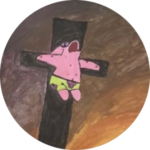 27.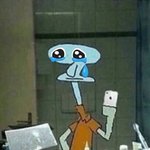 28.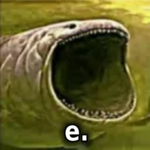 29.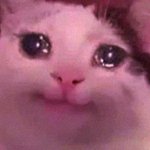 30.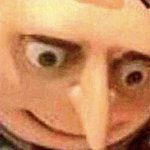 31.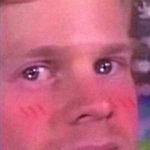 32.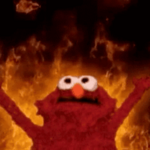 33.
34.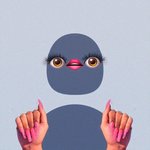 35.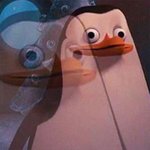 36.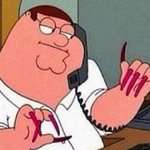 37.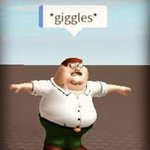 38.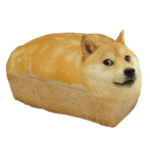 39.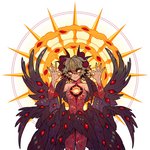 40.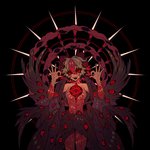 41.
42.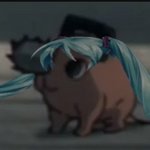 43.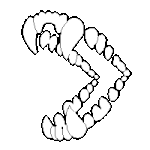 44.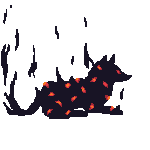 45.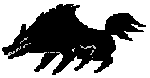 46.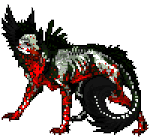 47.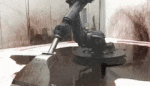 48.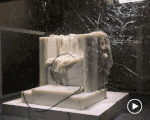 49.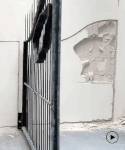 50.
- John Price (COD: Modern Warfare 2)
- Simon "Ghost" Riley (COD: Modern Warfare 2)
- Johnny "Soap" MacTavish (COD: Modern Warfare 2)
- Alejandro Vargas (COD: Modern Warfare 2)
- "König" (COD: Modern Warfare 2)
- Keegan P. Russ (COD: Ghosts)
- Kylo Ren/Ben Solo (Star Wars)
- Dabi/Touya Todoroki (Boku No Hero Academia)
- Huggy Wuggy (Poppy Playtime)
- Michael Myers (Halloween)
- Indoraptor (Jurassic World: Lost Kingdom)
- John Wick (John Wick 1-4)
- James "Bucky" Barnes (Marvel)
- Deadpool/Wade Wilson (Marvel)
- Andromache of Scythia (The Old Guard)
- Spencer Reid (Criminal Minds)
- Pyramid Head (Silent Hill)
- SCP-999 "The Tickle Monster" (S.C.P. Foundation)
- SCP-049 "Plague Doctor" (S.C.P. Foundation)
- SCP-682 "The Indestructible Lizard" (S.C.P. Foundation)
- SCP-076-2 "Abel" (S.C.P. Foundation)
- SCP-073 "Cain" (S.C.P. Foundation)
- Daycare Attendant/Sun & Moon (FNAF: Security Breach)
- Ghostface/Jed Olsen (Dead By Daylight)
- Nanno (The Girl From Nowhere)
Member Information
Name
⛧Mild Complacency⛧
Pack
└⌦𝑻𝒉𝒆 𝑭𝒐𝒓𝒔𝒂𝒌𝒆𝒏⌫┐
Alpha
MARA 🔥
Joined
2023-03-07
Last Active

2023/09/02 05:22:01