Main Content
Posted 2021-11-01 05:18:07 (

edited

)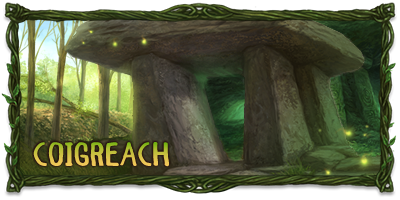 We would like to welcome you to our first month-long event: Coigreach!
Strange things are happening in the lands close to your home.  Shimmering lights in the distance, whispers on the wind, mournful howling in the morning light... what could be causing these disturbances?
---

Coigreach is an event inspired by Celtic and Gaelic folk tales, you can get started right away by going to the Event link on the navigation bar!

The Coigreach event comes with a playable storyline. This can be accessed by clicking the Coigreach banner on the event page. You'll be able to discover more of what's causing the strange occurrences by playing through it and making some choices. Each chapter unlocks at different parts of the month, and the wolves in the story might need your help. There are two different endings for this storyline, and the one you end up with is down to you. Each ending comes with a set of rewards and there's no right or wrong choice for the ending you get - it's down to your preference!

As a note, this event is entirely based around explore and the storyline. You might see new encounters or strange goings on while exploring different biomes. Additionally, progressing the story in certain parts might require you to complete some tasks in explore too.

A timed tier bar will gradually open up the event's shop where you can spend a new currency, Smoky Quartz.  We have a bunch of new, exciting thematic items available for purchase - including decors, background and new applicators! These will become available for purchase as each tier unlocks. There are three tiers total, each with different items in them.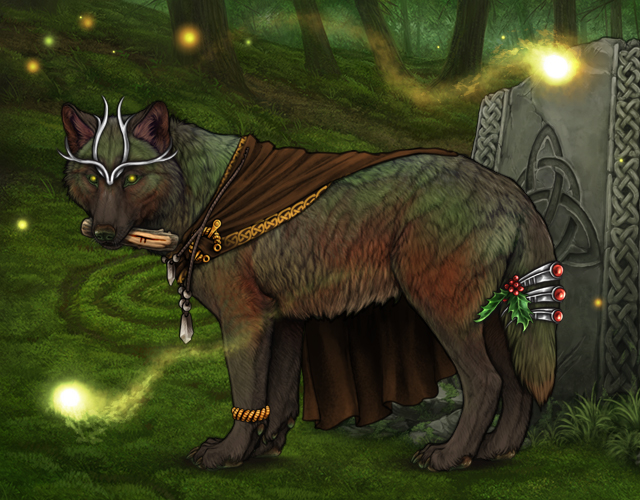 Additionally, you might notice your herbalist bringing back some odd looking herbs this month, as well as finding some in explore. This year, these are currently only useful for nesting - but it might be worth stashing a few away for next year!














We hope you have fun discovering all the new additions!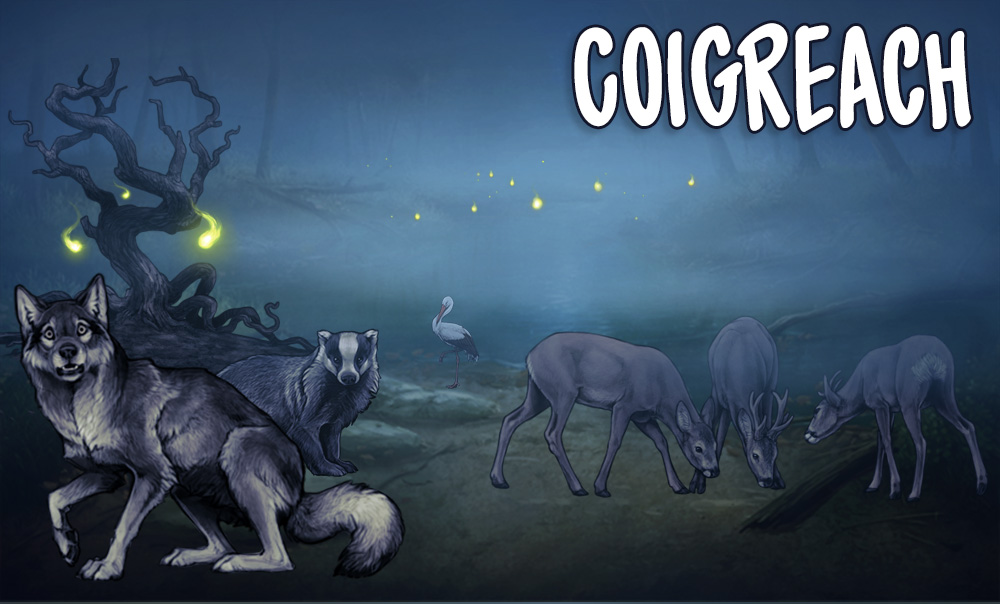 Posted 2021-11-01 06:32:23

Woooooo awesome!
Viper Rat
#3941


Posted 2021-11-01 06:32:48

finally a long event!

🌸Silvix
#861


Posted 2021-11-01 06:33:23

woooo hooo!!

Carrie
#45194


Posted 2021-11-01 06:33:29

Let's gooo :D
⚜ Lortharn ⚜
#20403


Posted 2021-11-01 06:35:11

oh yes!! very excited!

woete
#1076


Posted 2021-11-01 06:35:36 (

edited

)

Omg!!!! Woow!! So exciting!!!
~Sage~🥚
#30799


Posted 2021-11-01 06:36:25

this makes me so happy oml, i love the irish folklore aaaaaaaaa

TNRwolf
#7533


Posted 2021-11-01 06:38:11

So exciting!!!!!! I'm already in love with some of the items on that wolf!

PiffleLovesBaseball
#740