Main Content
Shaconage

Check out my T3 Caves


Any T3s I have for sale will be chased at 6 Months

If you see a pup with a red X in my pack that you would like to have ( Free ). Please message me or they go to the enclave as soon as they are weaned .

T3 For Sale


****
Look in the For Sale Cave
****
See something you want & cant afford it, talk to me I will work with you !




.


NOW Breeding

🐼 Wolves that look like Pandas 🐼

Alpha
KIT KAT
Friend
Maximus
| | |
| --- | --- |
| Played By | Wolfie (#36396) |
| Territory Biome | Mountains |
| Cave Slots | 10 / 10 |
| Pack Adults | 88 / 100 |
| Pack Pups | 37 / 500 |
| Immortal Wolves | 3 / 3 |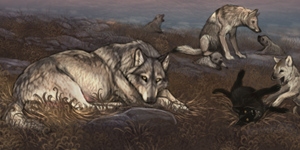 Nesting / Pupsitting