Main Content
Sacred Refuges
Info on me

Hi! I am a teenager from Tennessee, a huge animal lover, and big on plants. I am currently in high school blagh LMAO. You are free to call me Zamphred or honestly whatever nickname you would like. I AM a ginger.. yes I know. I have a show line Australian Shepherd, a dappled Shorthair, a Cockatiel, a Lovebird, a Budgie, and 2 crabs. I am a new player so be easy on me, that's all I ask. Feel free to mesage me or send me a friend request at any time!



Badgers <3

I plan to breed badgers as my mains! It's in the process, so I plan to stock up for now. So look forward to badgers in the future.




Studding

My current stud is Roman the badger. I am working on thinking of a price, and then so will set him as a public stud.
Pack Leader
Vega
Featured Wolf
Roman
| | |
| --- | --- |
| Played By | 𝐙𝐚𝐦𝐩𝐡𝐫𝐞𝐝 (#77451) |
| Territory Biome | Mountains |
| Cave Slots | 4 / 10 |
| Pack Adults | 22 / 22 |
| Pack Pups | 3 / 110 |
| Immortal Wolves | 0 / 1 |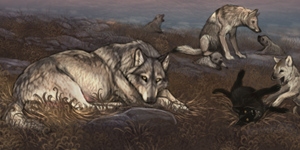 Nesting / Pupsitting