Main Content
Parlor Pack
Alphas are(Is) Lidio and BloodMoon, land is GrassLands, Herbalist is Sleet.


꧁•⊹٭𝚈𝚘𝚞 𝚊𝚛𝚎 𝚠𝚊𝚕𝚔𝚒𝚗𝚐 𝚊𝚕𝚘𝚗𝚐 𝚊 𝚝𝚛𝚊𝚒𝚕 𝚘𝚏 𝚏𝚕𝚘𝚠𝚎𝚛𝚜. 𝚈𝚘𝚞 𝚊𝚛𝚎 𝚒𝚗 𝚊 𝚐𝚛𝚊𝚜𝚜𝚢 𝚕𝚊𝚗𝚍. 𝙱𝚞𝚝𝚝𝚎𝚛𝚏𝚕𝚒𝚎𝚜 𝚍𝚊𝚗𝚌𝚎 𝚊𝚛𝚘𝚞𝚗𝚍 𝚢𝚘𝚞 𝚑𝚊𝚙𝚙𝚒𝚕𝚢. 𝚈𝚘𝚞 𝚏𝚎𝚎𝚕 𝚝𝚑𝚎 𝚐𝚛𝚊𝚜𝚜 𝚞𝚗𝚍𝚎𝚛 𝚢𝚘𝚞𝚛 𝚙𝚊𝚠𝚜. 𝚃𝚑𝚎 𝚠𝚒𝚗𝚍 𝚑𝚘𝚠𝚕𝚜 𝚚𝚞𝚒𝚎𝚝𝚕𝚢 𝚊𝚗𝚍 𝚜𝚘𝚏𝚝𝚕𝚢 𝚘𝚟𝚎𝚛 𝚢𝚘𝚞𝚛 𝚖𝚞𝚣𝚣𝚕𝚎. 𝙱𝚎𝚎𝚜 𝚋𝚞𝚣𝚣 𝚊𝚛𝚘𝚞𝚗𝚍 𝚢𝚘𝚞 𝚕𝚊𝚣𝚒𝚕𝚢. 𝚃𝚑𝚎 𝚜𝚖𝚎𝚕𝚕 𝚘𝚏 𝚠𝚘𝚕𝚏 𝚍𝚛𝚒𝚏𝚝𝚜 𝚝𝚘 𝚢𝚘𝚞, 𝚋𝚞𝚝 𝚢𝚘𝚞 𝚏𝚎𝚎𝚕 𝚌𝚊𝚕𝚖 𝚏𝚛𝚘𝚖 𝚝𝚑𝚎 𝚙𝚎𝚊𝚌𝚎𝚏𝚞𝚕 𝚕𝚊𝚗𝚍. 𝙲𝚛𝚒𝚌𝚔𝚎𝚝𝚜 𝚜𝚒𝚗𝚐 𝚊𝚗𝚍 𝚋𝚒𝚛𝚍𝚜 𝚌𝚑𝚒𝚛𝚙. 𝚃𝚑𝚎 𝚙𝚛𝚎𝚜𝚒𝚗𝚌𝚎 𝚘𝚏 𝙻𝚞𝚗𝚊𝚛 𝚝𝚒𝚍𝚎𝚜 𝚒𝚜 𝚜𝚝𝚛𝚘𝚗𝚐 𝚏𝚘𝚛 𝚜𝚘𝚖𝚎 𝚛𝚎𝚊𝚜𝚘𝚗. 𝚈𝚘𝚞 𝚜𝚎𝚎𝚖𝚎𝚍 𝚝𝚘 𝚜𝚑𝚛𝚞𝚐 𝚒𝚝 𝚘𝚏𝚏. 𝚈𝚘𝚞 𝚑𝚎𝚊𝚛 𝚛𝚞𝚜𝚝𝚕𝚒𝚗𝚐 𝚘𝚏𝚏 𝚝𝚘 𝚝𝚑𝚎 𝚕𝚎𝚏𝚝 𝚘𝚏 𝚢𝚘𝚞 𝚊𝚗𝚍 𝚝𝚑𝚘𝚞𝚐𝚑𝚝 𝚒𝚝 𝚠𝚊𝚜 𝚊 𝚍𝚎𝚎𝚛. 𝚈𝚘𝚞 𝚠𝚎𝚛𝚎 𝚠𝚛𝚘𝚗𝚐. A huge grey 𝚠𝚘𝚕𝚏 𝚜𝚝𝚎𝚙𝚜 𝚏𝚛𝚘𝚖 𝚋𝚎𝚑𝚒𝚗𝚍 𝚝𝚑𝚎 𝚝𝚊𝚕𝚕 𝚐𝚛𝚊𝚜𝚜, His eyes sparking with lunar discharge. "𝙷𝚎𝚕𝚕𝚘, 𝙸 𝚊𝚖 Lidio 𝚘𝚏 𝙿𝚊𝚛𝚕𝚘𝚛 𝙿𝚊𝚌𝚔! 𝚈𝚘𝚞 𝚊𝚛𝚎 𝚒𝚗 𝚖𝚢 𝚙𝚊𝚌𝚔'𝚜 𝚕𝚊𝚗𝚍, 𝚠𝚑𝚢 𝚒𝚜 𝚝𝚑𝚊𝚝? 𝙰𝚗𝚍 𝚖𝚒𝚐𝚑𝚝 𝚢𝚘𝚞 𝚝𝚎𝚕𝚕 𝚖𝚎 𝚠𝚑𝚘 𝚢𝚘𝚞 𝚊𝚛𝚎?"٭⊹•꧂
The stars align and lighten all wolves path. Everyone has a choice. The choice of yours can only be made by you. This is parlor pack.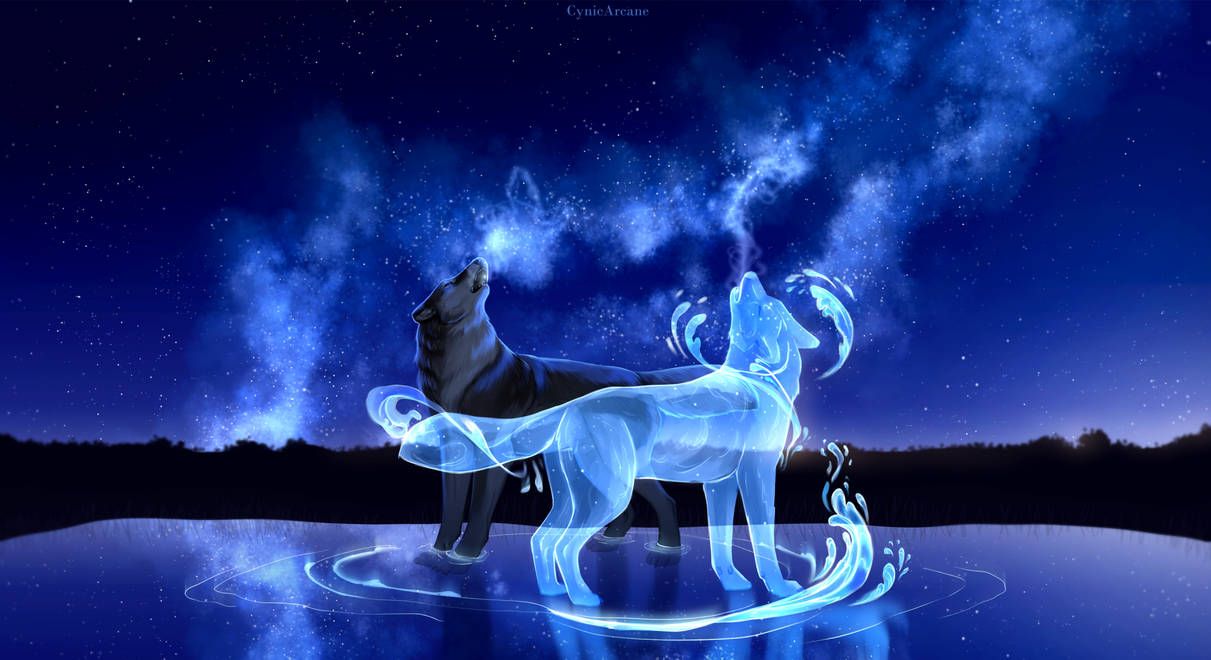 By CynicArcane
The lost ones:
Alphas: Snowy, Coco
Alpha's pups: Slow(son of Snowy and Coco), Glacier, Hail, Frost, June(Coco and Snowy's daughters)
Hunter's pups: Akira(son of Hiamovi and Leaf) Orchid(daughter of Hiamovi and GoldenFlower) Squirt(daughter of Hiamovi and Neon) Mewt(daughter of Hiamovi and Neon) Newt(daughter of Hiamovi and Apollo)Midnight(son of Hiamovi and Apollo)Loki(Daughter of Hiamovi and Apollo)Laika(Daughter of Icicle and Sleet) Apollo(Daughter of Coco and Snowy)
Healer's pups:
Mentor's pups:
Pupsitter's pups:
Scouter's pups:
Adult wolves: Sleet & Icicle (Mentors, Female & Male), Alpha Hiamovi (Male), Apollo (Female)



The Retired Ones:
None Yet!





.
ミ★ 𝘈𝘭𝘭 𝘸𝘰𝘭𝘷𝘦𝘴 𝘸𝘦𝘳𝘦 𝘢𝘭𝘭𝘰𝘸𝘦𝘥 𝘵𝘰 𝘫𝘰𝘪𝘯 𝘦𝘷𝘦𝘯 𝘵𝘩𝘰𝘶𝘨𝘩 𝘵𝘩𝘦𝘺 𝘢𝘳𝘦 𝘧𝘳𝘰𝘮 𝘥𝘪𝘧𝘧𝘦𝘳𝘦𝘯𝘵 𝘱𝘢𝘤𝘬𝘴. 𝘛𝘩𝘦𝘺 𝘭𝘰𝘷𝘦 𝘦𝘢𝘤𝘩 𝘰𝘵𝘩𝘦𝘳 𝘳𝘦𝘴𝘱𝘦𝘤𝘵𝘧𝘶𝘭𝘭𝘺 𝘢𝘯𝘥 𝘦𝘲𝘶𝘢𝘭𝘭𝘺, 𝘱𝘢𝘺𝘪𝘯𝘨 𝘵𝘩𝘦𝘪𝘳 𝘳𝘦𝘴𝘱𝘦𝘤𝘵𝘴 𝘧𝘰𝘳 𝘵𝘩𝘦𝘪𝘳 𝘧𝘢𝘭𝘭𝘦𝘯 𝘮𝘦𝘮𝘣𝘦𝘳𝘴. 𝘌𝘷𝘦𝘳𝘺𝘰𝘯𝘦 𝘸𝘩𝘰 𝘫𝘰𝘪𝘯𝘴 𝘮𝘶𝘴𝘵 𝘱𝘢𝘳𝘵𝘪𝘤𝘪𝘱𝘢𝘵𝘦 𝘸𝘪𝘵𝘩 𝘢 𝘥𝘢𝘪𝘭𝘺 𝘦𝘹𝘦𝘳𝘤𝘪𝘴𝘦, 𝘦𝘪𝘵𝘩𝘦𝘳 𝘵𝘳𝘢𝘪𝘯𝘪𝘯𝘨, 𝘩𝘶𝘯𝘵𝘪𝘯𝘨, 𝘦𝘹𝘱𝘭𝘰𝘳𝘪𝘯𝘨 𝘰𝘳 𝘧𝘰𝘳𝘢𝘨𝘪𝘯𝘨 𝘸𝘩𝘦𝘯 𝘵𝘩𝘦𝘺 𝘢𝘳𝘦 𝘱𝘶𝘱𝘴. 𝘖𝘯𝘤𝘦 𝘵𝘩𝘦𝘺 𝘨𝘳𝘰𝘸, 𝘵𝘩𝘦𝘺 𝘮𝘶𝘴𝘵 𝘦𝘹𝘱𝘦𝘤𝘵 𝘵𝘰 𝘱𝘢𝘴𝘴 𝘢 𝘵𝘦𝘴𝘵 𝘪𝘯 𝘰𝘳𝘥𝘦𝘳 𝘵𝘰 𝘴𝘵𝘢𝘺 𝘪𝘯 𝘵𝘩𝘦𝘪𝘳 𝘩𝘰𝘮𝘦. 𝘐𝘧 𝘵𝘩𝘦𝘺 𝘧𝘢𝘪𝘭, 𝘈𝘭𝘱𝘩𝘢 Lidio 𝘴𝘩𝘢𝘭𝘭 𝘤𝘩𝘢𝘴𝘦 𝘵𝘩𝘦𝘮 𝘰𝘶𝘵. 𝘐𝘵𝘴 𝘯𝘰𝘵 𝘤𝘳𝘶𝘦𝘭, 𝘪𝘵𝘴 𝘫𝘶𝘴𝘵 𝘴𝘰 𝘵𝘩𝘢𝘵 𝘵𝘩𝘦𝘳𝘦 𝘸𝘰𝘶𝘭𝘥 𝘣𝘦 𝘦𝘯𝘰𝘶𝘨𝘩 𝘳𝘰𝘰𝘮 𝘪𝘯 𝘵𝘩𝘦 𝘱𝘢𝘤𝘬, 𝘴𝘰 𝘵𝘩𝘦𝘺 𝘤𝘢𝘯 𝘴𝘶𝘳𝘷𝘪𝘷𝘦. 𝘛𝘩𝘦𝘪𝘳 𝘈𝘯𝘤𝘦𝘴𝘵𝘰𝘳, 𝘠𝘰𝘳𝘪𝘦, 𝘸𝘩𝘰 𝘧𝘰𝘶𝘯𝘥𝘦𝘥 𝘗𝘢𝘳𝘭𝘰𝘳 𝘗𝘢𝘤𝘬 𝘪𝘴 𝘢𝘭𝘸𝘢𝘺𝘴 𝘳𝘦𝘮𝘦𝘮𝘣𝘦𝘳𝘦𝘥 𝘢𝘯𝘥 𝘴𝘵𝘰𝘳𝘪𝘦𝘴 𝘱𝘢𝘴𝘴𝘦𝘥 𝘥𝘰𝘸𝘯 𝘧𝘳𝘰𝘮 𝘨𝘦𝘯𝘦𝘳𝘢𝘵𝘪𝘰𝘯 𝘵𝘰 𝘨𝘦𝘯𝘦𝘳𝘢𝘵𝘪𝘰𝘯. ★彡
My lioden acc.
Alpha
ㄥ丨ᗪ丨ㄖ
| | |
| --- | --- |
| Played By | ㄚㄖ尺丨乇 (#49147) |
| Territory Biome | Grasslands |
| Cave Slots | 5 / 10 |
| Pack Adults | 14 / 39 |
| Pack Pups | 2 / 195 |
| Immortal Wolves | 0 / 0 |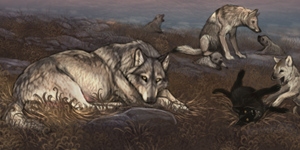 Nesting / Pupsitting