Main Content
Lupus Montis
Buttons by cavalcadeCrumbling #44074
                                                                                                                                                                                                                   Pack Icon done by Jo Ann
Thatch and her Pack's Beginnings
An ordinary pup born to ordinary parents in an ordinary pack knew that she was destined for better. As soon as she could walk, Thatch knew she would never be content to simply be a member of a pack. She wanted to lead. Her father was a hunter and her mother a pupsitter, and the two had pair-bonded later on in their lives and had a litter of two daughters. Thatch and her sister were raised on the values of hard work and dedication. Their father was always pushing them to do their absolute best in everything they set out to do, and as a result Thatch came to idolise him. However she never really became close with her mother, though she took care of her daughters well, Thatch always felt that her mother lacked real ambition and drive. Never did she seem enthused when Thatch or her sister managed to achieve a goal or do something impressive. There always seemed to be a wall between them.
As soon as she became an adolescent, Thatch moved out of her home pack, ready to take on the world and build up her skills. The young female learnt how to survive on her own, hunting for herself, schmoozing neighbouring territories into letting her rest on their lands. It was hard work, but she had not forgotten her dreams of leading her own pack, she knew things would take time. Patience was the one thing Thatch really struggled with learning, if something could be done she wanted it done 5 minutes ago. 
The kindling that set aflame the fire of her pack was meeting her soulmate, Alina. The two were on the brink of adulthood when they met. Alina herself had left her own pack and was looking to find something new. Thatch had ventured down to a nearby babbling brook to drink, and was greeted with the sight of a beautiful grey wolf bathing in the cool waters. Both were wary of the other at first, but once it was established neither was a threat they talked and flirted like they had known each other for years. In the wee hours of the morning the two females talked excitedly about their desire for a new life, Thach brought up her innate need to found a pack, and the two formulated a plan to scout out a decent territory and find like-minded wolves to join them.
After months of scouting the land with a fine toothed comb, the two eventually settled on a quaint settlement in the mountains. Like naming a first baby, Thatch and Alina trifled through a plethora of names until they finally agreed on the name Lupis Montis for their pack. It seemed their second and third babies were not too far behind, for a Wolf named Koi soon joined their pack and she offered to help Thatch and Alina have a litter.
Thatch gave birth to two daughters, naming them Bette and Cayenne. Alina loved both girls unconditionally, but the rest of the pack seemed a little uncomfortable with the fact that Thatch clearly had a favourite in Bette. This favouritism completely confirmed when Cayenne was sent off to live with another pack almost as soon as she was weaned.
Thatch was the first leader of Lupus Montis and ruled over her pack with an iron paw for seven years, although she always did this in the sake of fairness and duty. Though her daughter Bette hoped she would be her mother's successor, Thatch did not deem her young nor strong enough to take over the pack in her stead. Knowing how elderly she was becoming, Thatch spent her last year scouting out an appropriate heir. She settled on a young female named Lucille whom she convinced to join the pack, seeing promise in the young wolf. Lucille trained under Thatch's wing and was declared leader the night that Thatch and Alina slipped away peacefully into the afterlife. She currently rules beside her wife, Nebula, taking a rather more laid back leadership style than her predecessor.
Lupus Montis
The Lupis Montis pack currently resides in the mountains. Life can be tough for those not accustomed to regular exercise, as one must climb inclines and scramble over rocks to get to most places in the territory. Should a wolf wish to drink or fish, they must descend and venture through the dense copse of trees to the lake cradled between the peaks.
The change in leadership in Lupus Montis brought several changes to the way pack was run. Lucille completely overhauled the cave system and switched up the way in which the pack was separated into sleeping quarters. Previously the pack had been split by age. Younger members had been in one cave and older members in another. Lucille decided to instead arrange a class system and a monarchy. She and her family are deemed at the top of the pack's rankings and have their own royal family den. Those outside the family must earn their right to stay in the pack, and sleep in a den known as The Cottage if they can prove themselves worthy. The medical den still remains, now run by the previous healer's daughter, Fern. Wolves with mutations are now seen as divine beings, and are allocated their own den. The immortal wolves and their caretakers sleep in a separate cave also.
Every member of the pack outside the royal family whom is of age and capable must earn their keep. If a wolf lives here, they must contribute in any way they can. This does not apply to elders and those with illnesses, unless of course they wish to keep working. Most females who join the pack are sapphic, so breeding pairs between males and females must get the permission of Lucille first. Though the royal family can work if they choose to, they are exempt from taking ranks.
Pups are seen as the future of the pack, so any young wolf that joins the pack will receive a decent education and will be well taken care of by all members. Harming a pup in any way will cost you your place in the pack, even if you happen to be the pup's parent. 
Travellers are welcome as long as they do not pose a serious threat to the pack. Resources are plentiful here.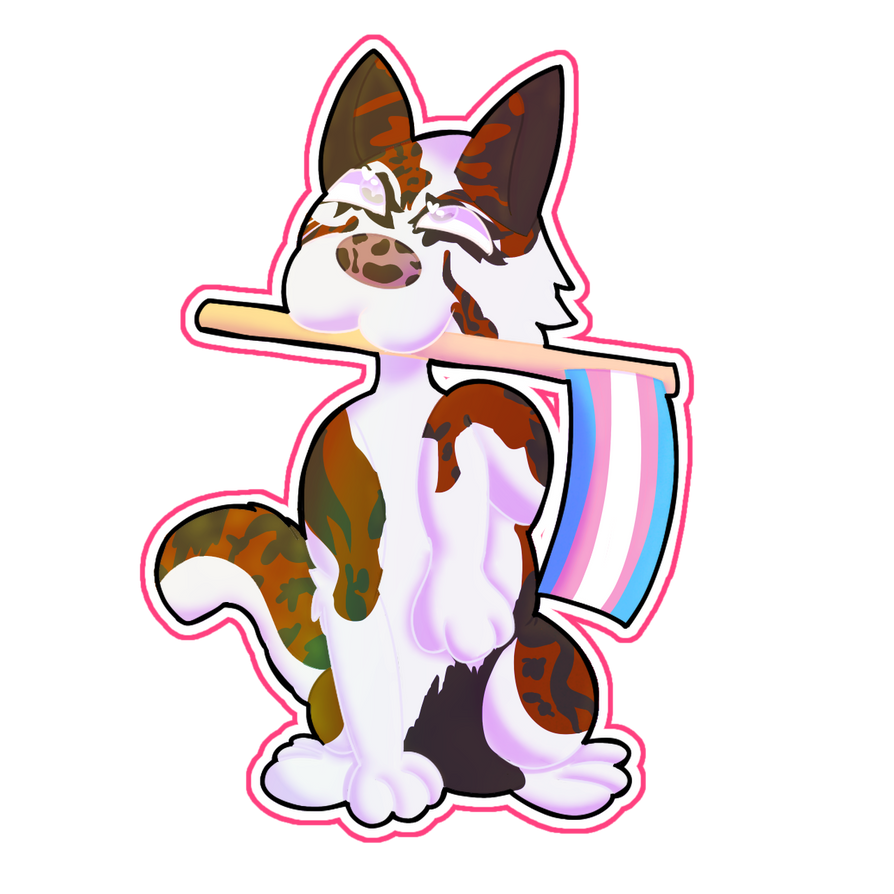 Koi - Amazing piece by Plushieroo (MyPencilDraws on TH)
Thatch - Gorgeous Piece by Zelan
Welcome to Thatch's Den!.
Queen
❄️Lucille❄️
Mate
💫Nebula💫
| | |
| --- | --- |
| Played By | 🍃🌷ThatchPack🌷🍃 (#46244) |
| Territory Biome | Mountains |
| Cave Slots | 5 / 10 |
| Pack Adults | 40 / 50 |
| Pack Pups | 9 / 250 |
| Immortal Wolves | 2 / 2 |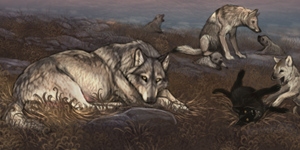 Nesting / Pupsitting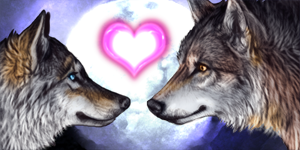 Breeding