Main Content
Vali of the Wolves
You There!
You have wandered into the territory of the Vali of the Wolves Pack,
State your business!
~
Oh?
You have come to gave upon my domain?
Well by all means, take your fill,
But be warned, we have a Viking sized temper!
The Curse of the Alphas

Since the first sightings of this pack to exist, there has always been a legend called "Curse of the Alphas".  Rumor has it, that the first alpha ever to run the pack, had tragedy haunting him the entire time he was alpha.  Or at least it
was
a rumor, that is until the second alpha had tragedy befall him.
Elijah

The First Cursed Alpha
Elijah was a very gentle and prideful alpha.  He ruled with a just hand but bad luck started with his first litter of pups.  They seemed healthy and on their way to becoming strong wolves until suddenly the litter started dying off.  After that, the alpha couldn't procure an heir from his own lineage because each litter he had kept dying.  

Then his mate, consumed in sadness from the lose of multiple litters, died young as well.  Heartbroken, Elijah gave up his title to young Vali and left the pack, never to be seen again.

Vali

The Second Cursed Alpha

Vali's rule was much longer than Elijah's and filled with peace and prosperity.  It wasn't until the elder male got ready for retirement, that everything went belly up.  Vali and his sister-mate, Moon, had just bore their final litter of pups and Vali chose one of the females from his litter to become heir.  

The pack was excited for Vali's daughter and her mate to take over, and for Vali and Moon to pass on peacefully... But that didn't happen.

It had barely been a month before tragedy stuck the ruling family.  The heir, Vali II, died overnight, no one saw or knew what had happened.  After that Vali and Moon were never the same.  Vali became cold, cruel, and short tempered.  While Moon, though trying to be happy, became depressed.  However, the alpha pair still stood by each other until their end.  See this for the alphas' final lore. and this in honor of the lost heir.
Valhalla


Elijah
Reign: Nov 19, 2020 - Feb 6, 2021

Pack Name: Onyx in the Shadows

Age: 5y 7m

Stats: Unknown

Sibling(s): Astrid(Deceased) & Niklaus(Deceased)

Pups Produced: 20

Heir: Vali


Vali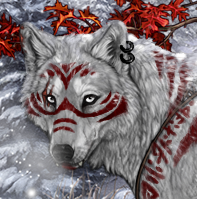 Reign: Feb 6, 2021 - May 23, 2021

Pack Name: Vali of the Wolves
Age: 8y

Stats: 950
Sibling(s): Wyakin(Deceased), Luka(Deceased), Darcia, Moon(Deceased), Sorra
Pups Produced: 151
Heir: Valka
Queen
Valka
King
Elijah
| | |
| --- | --- |
| Played By | Sigyn (#14227) |
| Territory Biome | Deciduous Forest |
| Cave Slots | 6 / 10 |
| Pack Adults | 19 / 25 |
| Pack Pups | 16 / 125 |
| Immortal Wolves | 2 / 2 |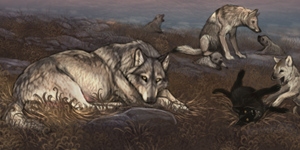 Nesting / Pupsitting